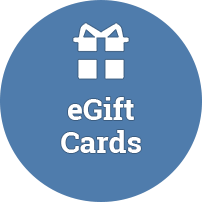 REQUEST PRIVATE TENNIS LESSONS or JOIN A GROUP TENNIS CLASS
Days: M-F
Privates: 12pm – 6pm
Groups: Monday-Friday 6-9pm
Call Coach Mike Story: 949-310-5507
Email: coachmikestory@gmail.com
Coach Mike Story is a USPTA certified teaching pro from South Carolina. Mike has been hitting balls at the Dana Hills Tennis Center since 2004 and joined the team as a teaching pro in 2014. Coach Mike also coached the Dana Hills High School varsity and JV boys for the 2015 season and is considered an excellent motivational speaker, fitness and mental coach to multi-sport athletes.
WEEKLY TENNIS CLASSES: M-F
Who it's for: Players committed to practicing at least once a week (4-5 times a month)
Focus: Fundamentals, Fitness and Game Play
Ages: 18+
Type: Co-ed
Class Size: 4 to 12 players
Time:  6-7:30pm, 7:30-9pm
Cost: $80-$100 per month (4 or 5 sessions).
Session blocks start on the first of every month. Below you are opting to pre-pay for session blocks on a monthly basis. Your credit card with be auto-billed each month. You have the option to op-out of the monthly auto billing feature within your Paypal account.
Sign-Up for Coach Mike's evening group classes below, billed automatically each month:
---
REQUEST A PRIVATE LESSON
Days: M-F
Privates: 12pm – 4pm"
Groups: 6-7:30pm
Call Coach Mike: 949-310-5507